Production Machine Operator (Direct Mail)
Salary:
£Neg dep on exp
Location:
South East
Due to growth my client has an opening for Machine Operators ideally with experience with in a Direct Mail environment.
The Role:
• Support production manager with print room operations including operating machines, finishing and enclosing, checking through to dispatch.
• Working on hand fulfilment campaigns, following instructions accurately and instructing others as required.
• Keeping all areas unobstructed, clean and tidy
• Take and follow effectively instructions on campaigns and set up machinery as required.
• Operate and conduct checks as required for individual jobs.
• Operate and build experience on all production machinery.
• Follow all postal guidelines to tray/bag correctly and then load and label as required.
• Look after hand fulfilment campaigns working with the hand fulfilment account manager to ensure all campaigns are carried out accurately, packaged correctly and dispatched to deadline – as required.
Requirements:
• Knowledge and previous experience working with enclosing and inkjet printing machines – Ideally Buhrs encloser and MCS Inkjet.
• Organisational skills
• Attention to detail with all tasks.
• Communicating instructions in an effective and timely way to other team members and management
Contact Craig Smith: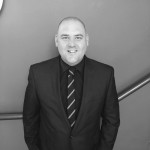 Senior Consultant
0161 443 4992