Production Artworker
Salary:
Negotiable
Location:
East Anglia
Location:
Suffolk
Salary:
£Negotiable
The Role:
The Production Artworker is the person responsible for ensuring all artwork is ready for production, this includes Outputting films, Transfers, Embroidery Programmes and Works orders.
As part of a team, they should work with colleagues to overcome Monitoring and updating the production schedule, liaising with production to overcome potential problems.
Schedule and prioritise work ensuring KPI's are achieved, and all production targets are being adhered to.
Outputting of films, embroidery run sheets and transfers for the production process.
Sign off all Artwork for production.
Utilising Promo Office to print off all production documentation required on the factory floor.
Communicating with production personnel on progress of jobs and potential production problems.
Reporting any technical and processing issues to the relevant person / company.
Be able to retrieve artwork files on company's computer systems.
When required to, communicate with outside suppliers.
Communicating with production personnel on progress of jobs and potential production problems.
Operate the DTG machine, understanding how to load images ready for printing
Understanding software settings before pressing print on the DTG.
Understanding all print setting on the DTG.
Digital Transfer and sublimation application
Monitor processed work during production and report all potential quality issues.
Working from Custom gateway to Prepare all A/W required.
Making sure department's hardware is kept up to date and all issues are reported to manger.
Ensure all machine Maintenance is kept up to date and logged.
Ensuring work area is kept tidy and is in line with company's safety polices.
Ensuring all work-related issues/concerns are raised with the department Manager
Undertake any reasonable task given.
Dropping into other departments and completing reasonable requests from the department manager. (This may include preparation of stock for print production, assisting packing take off from the driers, screen reclaim & other tasks deemed within one's ability.)
Preparing of proofs to send to clients for approval.
Liaising with customers via telephone and email any amendments relating to the artwork proofs.
Using a supplied brief mock-up creative design.
Make sure phone manor and emails are in line with company's policies.
Advising customers of preferred artwork types and any artwork technical related issues.
Training others when called upon.
Working towards and communicating continuous improvements in areas of work.
Actively working within a team to generate the required performances.
Requirements:
Experience with graphic design software and image editing tools (e.g. Adobe Illustrator & Photoshop)
Able to use standard computer systems
Solid knowledge of the printing process and preflight tools (e.g. Adobe Acrobat & RIP Software)
An ability to simultaneously manage multiple projects and meet production deadlines
Keen attention to detail
Target driven to enable production targets are met and surpassed.
Flexible in learning and tasks.
Able to work within teams affectively but can work alone if the need is there.
Able to communicate verbally, email and telephone between departments as well as maintain proper working relations with customers.
Able to regularly alternate between sitting & standing positions and move consistently throughout the day due to the nature of the role.
Be able to problem solve and breakdown issues logically.
Be able to work under pressure due to tight timelines and production needs based on the nature of the business.
Contact Craig Smith: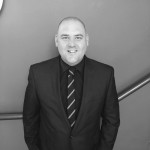 Senior Consultant
0161 443 4992
top