Production Account Manager
Salary:
£28,000 - £32,000 DOE
Location:
South East
The Company:
A successful, independent B1 Commercial print & magazines printer.
Based in Bedfordshire with easy access to Central London and the outer Home Counties.  Offering a range of print services.
They are looking for a print Production Account Manager to join the team and manage accounts through the business.
Responsibilities
• The role requires a very competent individual who has the ability to take hold of key accounts and run them efficiently
• Deal with clients on a day to day basis, taking the job down and managing from brief to final delivery
• Candidates will be required to manage critical time paths
• It will be the responsibility of the Account Manager to deal with and negotiate with suppliers
• Ability to prioritise work flow and client deadlines
• Managing projects from initial concept through to completion
Requirements:
• Ideal candidates will possess experience in B1 Printing
• Strong working knowledge of print
• Used to dealing with multiple accounts
• Working in a fast paced environment
• Good commercial acumen and knowledge of the print industry
• Good decision making skills
• Assertiveness and the ability to problem solve
Contact Alison Dagnall: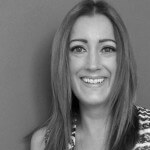 Senior Print Consultant
0161 443 0050