Print Output Developer
Salary:
£Neg dep on exp
Location:
East Midlands
Position:
Print Output Developer
Location:
Cambridgeshire
Salary:
£Neg DOE
My client is a leading organisation within the digital print and marketing arena. They work with big named brands and they have a unique opportunity to join their team
The Role:
• To process client data according to their instructions and supply various printing methods.
• To provide additional technical support to staff when needed
• To process client data for output on various media
• To log all client data and ensure they are ready for processing (when required)
• To resolve any issues that arise with data processing and report them to the Head of Print Output
• To produce processing schedule reports and email to various staff in the absence of those who normally do this
• Comply with Health and Safety standards within the workplace
• To attend and comply with all training
• Undertake to comply with the Information Security Management Systems (ISMS) and its associated policies.
• To perform any other duties which may be required from time to time
The Benefits:
• Fantastic opportunity to learn, develop and grow working with a company operating at the cutting edge of integrated direct marketing.
Contact Craig Smith: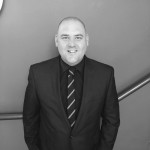 Senior Consultant
0161 443 4992