Print Finisher
Salary:
£25,000 - £30,000
Location:
South East
Due to ongoing growth, my client is looking to add to their team in the form of a Print Finisher. They specialise within the communication and direct mail side of the industry and help big brands effectively communicate with their customers.
Within this role, they're looking for enthusiastic, dynamic, and driven individuals who wish to join a progressive company as they expand to suit their market's needs. They're ideally looking for candidates with an understanding of folding, stitching and guillotine.
You will work on a continental shift pattern, with the hours 6-6, working 3 on and 3 off.
The Role:
• To gain a full knowledge of the range of print finishing equipment operated by the department
• To be able to operate a PC and to be able to understand the company's management information systems in regards to job bags, delivery systems etc.
• Undertake support tasks as required by the Finishing Manager.
• To help to achieve team and individual targets as set by the Finishing Manager.
• Maintain a tidy and clean work area ensuring that the work area is kept in a clean and orderly manner.
• Understand and adhere to the company policies and procedures with particular emphasis on quality and health and safety.
Requirements:
• A successful proven record and experience of all aspects of Print Finishing gained within a print production or print finishing environment.
• Has the ability to manage expectations around timescales and deliverables
• Can work collaboratively as part of a team, as well as independently
• Has a proactive approach to work – always willing to learn and working to improve processes to ensure business efficiency
• Can communicate effectively and build rapport with all departments across the business and with external suppliers
• Be flexible with their attitude towards work and task allocation, ensuring client demands are met at all times
• Good attention to detail – making sure all documentation is complete & accurate.
• Good time keeping and attendance.
• Flexible regarding overtime to cover sickness and holidays
Contact Craig Smith: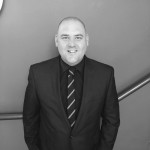 Senior Consultant
0161 443 4992