Prepress Operator
Salary:
£25,000 - £30,000
Location:
South East
The Company:
My client is a specialist within the Large Format sector.
The Role:
• Reporting into the Production Manager, the pre-press operator will be responsible for assisting a small, dedicated team in pre-flighting, troubleshooting, adjusting client files and preparing both PDF proofs and print ready files.
• Check customer supplied files when starting a new job, and compare it to the supplied hard copy for any differences and size conformity
• Ensure that job instructions are aligned to artwork supplied and/or referenced
• Responsible for ensuring that all artworks are saved in designated file locations on the server with the appropriate document control file naming specifications
• Participate in process improvement efforts and various production meetings to foster a positive creative impact on the business.
• Manipulate files to match customer specs and outputing proofs as needed for internal checks as specified on the order for customer review/approval
Requirements:
• The successful candidate must have either large or small format digital print knowledge as well as:
• Understand the way artwork is made so that problems can be addressed early on in the job process.
• Have a sound knowledge of the Adobe suite.
• Have some knowledge and experience in rip software.
• Ideally have experience in LF finishing equipment
• Must be able to work with various graphic design and layout software applications commonly used on Mac's and PC's
• Excellent understanding of digital file formats (pdf, tiff, eps) from different operating systems (Mac and PC) is required
• Must have the ability to output digital files to various output devices; must have the ability to continue to learn and use new graphics software on an ongoing basis
• Must have an understanding of print processes and how one colour affects another
• Adhering to Health and Safety, Environmental policies and procedures.
• Focused on quality and customer satisfaction.
• Excellent team player and work ethic with a flexible attitude to overtime.
Contact Craig Smith: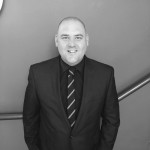 Senior Consultant
0161 443 4992