PEP Developer
Salary:
£Neg dep on exp
Location:
East Midlands
My client is a leading organisation within the digital print and marketing arena. They work with big named brands and they have a unique opportunity to join their team.
The Role:
• To create and amend templates for PEP e-commerce platform
• Create document templates in various composition platforms
• Meet deadlines
• Follow all necessary department procedures
• Work with clients in delivering e-commerce solutions
• Create and amend existing templates on e-commerce platform
• Resolve allocated support tickets
• Understand various digital output formats, print, e-delivery
• Technical assistance to internal and external clients where required
• To attend and comply with all training
Requirements:
• Art working background, InDesign – Preferred.
• Composition platforms, Chili Publish, Quadiant Inspire Designer, Page Flex – Desirable
• Web mark-up, HTML, CSS – Willingness to learn
• Have good team and communication skills
• Able to be flexible.
The Benefits:
• Fantastic opportunity to learn, develop and grow working with a company operating at the cutting edge of integrated direct marketing
Contact Craig Smith: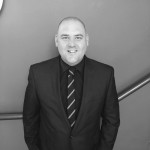 Senior Consultant
0161 443 4992