Passive Fire Protection Surveyor
Salary:
£35,000 - £40,000
Location:
East Midlands
My client is specialise in providing high standard Fire Safety and Passive Fire Protection services to top niche clients from a broad number of industries such as Construction, Hotels Sport and Leisure, Housing, Education, Commercial, Manufacturing and Industrial.
Requirements:
The candidate will have experience of either passive fire surveying, fire door surveying or both. Their surveyors are cross-trained in both passive and fire door surveying.
Passive Fire
• Ability to undertake site passive fire inspections at both existing buildings and construction sites with precision to ensure that passive fire protection is installed in accordance with certified details and manufacturer's instructions
• Undertake site inspections, surveys and building audits relating to passive fire protection such as fire stopping & cavity barriers
• Take a hands-on approach to identify defects and other non-compliances, photographing and reporting these using Bolster software
• Ensure the passive fire protection within buildings is installed in accordance with certified details, fire test reports and manufacturers' installation instructions
• Experience with codes of practice, standards and interpreting manufacturers' details relating to passive fire protection
• You should ideally hold relevant qualifications and training in passive fire stopping, fire safety, fire compartmentation i.e. ASFP, NVQ,
Fire Doors
• Ability to undertake site fire door inspections at both existing buildings and construction sites with accurate measuring of existing door assemblies
• Previous experience in surveying/installation/joiner desirable
• Experience of carrying out accurate inspections and measuring of existing door assemblies, including inputting the data into an electronic recording app
• Valid full drivers licence essential
• DBS (Disclosure & Barring Service) is preferable
• The ability to build good working relationships
• Excellent attention to detail
• A positive and proactive can-do attitude
• With genuine enthusiasm to learn and develop their own skills and knowledge
• Excellent verbal communication
• Eligibility to work in the UK and everything it takes to successfully complete pre-employment screening including employment referencing and DBS checking
Contact Sue Kirkman: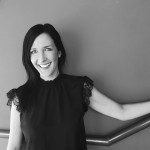 Senior Consultant
0161 443 0058