Passive Fire Protection Estimator
Salary:
£30K - £35K Neg
Location:
East Midlands
Responsibilities:
• As a Passive Fire Protection Estimator, you will be part of the Commercial team and will support their operations and sales teams by producing accurate and compliant quotations for their clients.
• Producing estimates for various Passive Fire solutions
• Producing accurate quotations for clients. Direct and Main Contractors
• Ability to read site drawings accurately
• Keep up to date with knowledge of Passive Fire and Fire Stopping legislation
• Preparation of bills of materials and quotations from client specifications
• Ability to interpret client's requirements and understand building layouts and schematics
• Build successful working relationships with clients and internal teams
• Prioritisation of workload to ensure client's deadlines are met
Requirements:
• Background and experience of passive fire protection estimating is a must.
• Should be familiar with compiling rates from first principles.
• Excellent organisation skills.
• Ability to work to tight deadlines.
• Excellent customer relations skills.
• Good IT skills and a familiarity with Microsoft software.
• Excellent communication skills including face to face meetings and telephone and MS Teams communications.
• The ability to work alone and effectively organise your time as well as being a good team player.
• A good understanding of the Standards which relate to their Industry.
• Excellent timekeeping and time management skills.
• Self-motivated and a team player, demonstrating professionalism, positivity and pro-activeness.
• A background in passive fire protection is ideal and training will be provided for candidates to expand their knowledge where required to cover fire dampers and fire doors.
Contact Sue Kirkman: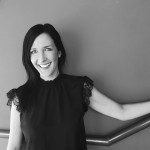 Senior Consultant
0161 443 0058