Packer
Salary:
£Neg dep on exp
Location:
East Anglia
The Role:
• Responsible for supporting all production needs by being flexible in skill set.
• Packing of garments ready for despatch for print and embroidery.
• Manning the end of the drier in the print area.
• Responsible for carrying out all day-to-day duties within the packing and dispatch department including:
• Removal of embroidery backing material
• Trimming of loose threads from embroidery
• Removal of aqua from embroideries as required
• Steaming of finished embroideries to remove frame marks from garments
• Packing up of finished products including manual-folding and bagging
• Checking off final quantities against the packing list
• Monitoring of processed work during production and reporting all potential quality issues to the department manager.
• Adhering to implemented systems to ensure the smooth operation of the department.
• Reading and interpreting production documentation including packing lists and production schedules.
• The competition of all production documentation after completion of packing.
• Retrieval and unpacking of plain stock from specified stock locations as and when required.
• Ensuring all issued protective clothing is worn, when necessary at all stages of the production process.
• Regularly checking protective clothing for effectiveness and reporting of any defective items to the packing and dispatch supervisor.
• Assisting in the maintenance and servicing of department equipment.
• Reporting of all faults/problems with equipment to the department manager.
• Ensuring work area is kept clean and tidy.
• Ensuring all fire routes and exits in the area are kept clear and free from obstruction.
• Ensuring all work-related issues/concerns are raised with the department manager.
• Contacting supervisor/manager when ill and booking holiday as per company policy.
• Undertake any reasonable task given.
Requirements:
• Target driven to enable production targets to be met and surpassed.
• Flexible in learning and tasks.
• Able to work within teams effectively but can work alone if the need is there.
• Able to communicate verbally between departments.
• Able to stay standing and move consistently throughout the day due to the nature of the role.
• Be able to work under pressure due to tight timelines
Contact Craig Smith: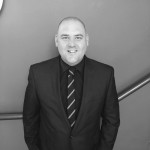 Senior Consultant
0161 443 4992