P/T Customer Services Advisor
Salary:
£8,320
Location:
North West
Shifts:
4 on & 4 off 5pm – 9pm
The Role:
• Provide a comprehensive customer focused and timely response to incoming calls & emails from a range of National account and franchisee clients;
• To act as first line response to orders, inquiries, questions and complaints, troubleshooting problems where appropriate and providing detailed information to clients in a timely manner;
• Ensuring client details are input into the system accurately, and maintaining comprehensive information which is fit for purpose, in the relevant system;
• To make outbound calls where necessary and as agreed;
• To work collaboratively with other Customer Service Advisors to ensure that information relating to clients is accurately captured and maintained;
• To develop a comprehensive knowledge of terms of business and service level agreements of each client / Franchisee within area of responsibility;
• To escalate any issues which cannot be resolved a more senior manager.
• To handle telephone calls & emails in a prompt, timely way, in accordance with client service level agreements, aiming for "first time" resolution.
• Where first time resolution cannot be achieved, managing expectations of the client or Franchisee by informing them of the next course of action, with appropriate timescales.
• To research a range of electronic and paper-based documents and resources to develop knowledge of service level agreement and client requirements.
• To ensure that all contacts meet the minimum behavioural and content standards required by the company
• To aim to resolve client complaint and escalations first time.
• Where necessary or appropriate, provide clients with details of other products and services.
• To systematically ensure that client information is added and maintained in relevant system, managing time effectively to ensure that all information is capture in a timely way and is available to other Customer Service Advisors.
• To ensure that there are appropriate contingencies in the event that you are not able to answer contacts within the scope of the service level agreement (i.e. re-routing calls to colleagues or escalating if necessary).
• To ensure follow up calls are made, where necessary, to give updates to clients when needed or pre-agreed.
• To document all contact information according to standard operating procedures.
• Any other duties commensurate and within the general scope of the level of the role and as directed by a more senior manager or colleague.
Contact Sue Kirkman: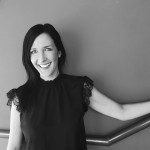 Senior Consultant
0161 443 0058