Operations Manager/ Delivery Lead (Finishing Dept.)
Salary:
£37k + bonus scheme 
Location:
Greater London
The Company: 
The company are a Large Format Print Finishers based in South East London. They have mounting, die-cutting, cutting table, CAD cutters and Hand-fed platens.
Ideally then would like someone who could manage production and operate the machines when needed.
Responsibilities 
Hands On Operations Manager & Delivery Lead for Finishing Department
The quality and responsiveness of customer delivery
Support current teams
On time deliveries
Efficiency of workflow
Working with colleagues, customers, suppliers to offer a first rate service
Be an integral part of growing the business
Requirements:
Experience of running hand-fed platens and mounting machines
Assist in all areas of production when needed
Research and share your ideas to help improve production
Benefits:
£37K annual salary plus bonus scheme
25 days holiday per annum
Career enhancement and development
Recognition and rewards for being your best self
Autonomy to make tangible improvements
Being valued as an integral part of a supportive, caring and engaging team
Safety and security to express yourself
Become a key member of a small team and be recognised, rewarded and valued as integral to their growth
Contact Alison Dagnall: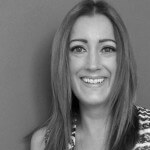 Senior Print Consultant
0161 443 0050