Operations Admin Assistant
Salary:
£20,000 - £25,000
Location:
West Midlands
Position:
Operations Admin Assistant
Location:
West Midlands
Salary: £20K – £23K
Company:
Award winning Print Management / Marketing Solutions company with a fantastic reputation.
The Role:
The Operations Admin Assistant will be responsible for management of the automated stock ordering process, monitoring receipts and despatches from our partnered warehouse ensuring the correct daily functioning of the systems. They would also be involved in Client on Boarding, arranging collection of stock items, creating accounts and branding portals.
Duties and Responsibilities:
• Administrative support for all data entry on daily basis within MS Excel and newly onboarded procurement software
• Required to learn two complex software programmes and aid in implementation and launch with internal and external stakeholders
• Will assist in the creation and launch of our client's new online ordering portals. This will involve skinning sites and ensuring all materials from current online portal are included in new platform
• Investigate and resolve warehouse stock discrepancies to conclusion
• Monitor warehouse performance, ensure service level agreements (SLAs) and key performance indicators (KPIs) are met, and drive improvement
• Assist the procurement manager in producing management reports monitoring and recording key performance data and cost savings
Experience & Qualifications required:
• Knowledge and technical understanding of printing processes, components and supply chain management would be valuable
• Computer literate, especially analytical Excel skills
• Very basic Photoshop skills, InDesign knowledge is a bonus
• Basic understanding of HEX colours
• Excellent computer skills (Windows, primarily)
• Basic Excel knowledge (specific skills will be taught)
• Highly organised
• Basic knowledge of CSS coding is a bonus, but not required
Contact Craig Smith: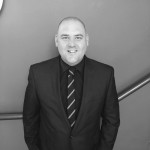 Senior Consultant
0161 443 4992