Occupational Health Technician
Salary:
£22K-£29K DOE
Location:
Ireland
The Company:
• A great new opportunity is now open for an Occupational Health Technician to play a key role for an established Healthcare Provider and Registered Charity.
• The company has a long-standing reputation for both quality and innovation in providing Health and Wellbeing support to clients and companies across the UK and they continually reinvest in their staff and the essential healthcare services and support that they provide.
• Being a not-for-profit organization, ensures constant reinvestment into the company and professional development and benefits that it offers its employees.
The Role:
• The role of Occupational Health Technician will involve working full time across commercial workplaces in the local area and conducting general Health Screening and Health Surveillance to clients and patients – These will include areas such as taking blood pressure, sight and hearing tests and general physical assessments to patients.
• In addition the role will entail promoting health and lifestyle changes and providing general advice on matters relating to wellbeing.
• The role is initially part time over 3 days with a view to becoming full time.
Requirements:
• Applications are welcome from candidates with experience within a similar role such as a Health Screener, Occupational Health Technician or an Ambulance Technician or general Healthcare Assistant.
• As full training will be provided, candidates who are coming from a relevant working or academic background within Sports Science or Nutrition would also be encouraged to apply.
• Due to the travelling element of the role, a full driving license would be essential – the role does not involve driving a large screening unit and does offer generous expenses.
Contact Emma Ingham: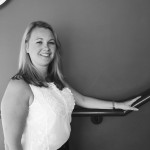 Senior Administrator/Office Manager
0161 443 0016