New Business Sales Executive
Salary:
£20k to £55k – neg dependant on experience.
Location:
UK
The Role:
My client are seeking to appoint a new business sales person to work as part of their New Business Team. The successful candidate will be able to demonstrate a successful track record selling print or display related services in the UK in any of the following sectors:  Exhibition, Events, Outdoor Media, Conference, Hospitality, Sports Stadia, Retail, TV & Theatrical, Local Government, Aviation, Interiors, Museum & Heritage.
Reporting to Sales & Marketing Director.
Selling digital print and display services UK.
Region anywhere UK. Geographically determined by home location.
Working from home or office.
Requirements:
Essential skills: Microsoft Office, Artwork: Standard files Set Ups
UK Driving License
The Benefits:
·         Sales targets set to match salary scale.
·         Package company car or allowance, phone, computer
·         Holidays 24 days PA.
·         Commission payable over baseline sales target TBC.
·         Negotiable after successful completion of 12 months
Contact Craig Smith: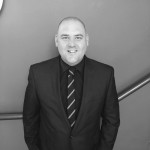 Senior Consultant
0161 443 4992