New Business Development
Salary:
£50k-£55k with company car or car allowance + commission
Location:
UK
The Company:
My client is a specialist within the large format sector, they are seeking an ambitious and dynamic individual to join their team as a New Business Development. As a key member of their sales team, you will play a crucial role in identifying and pursuing new business opportunities within the retail sector to drive company growth.
The Role:
• Identify and research prospective clients within the printing industry.
• Develop and implement strategies to engage with potential clients and build strong relationships.
• Present and demonstrate their range of printing solutions and services to prospects.
• Collaborate with internal teams to develop customized proposals and pricing structures.
• Negotiate and finalize contracts and agreements.
• Continuously monitor market and industry trends to identify new business opportunities.
• Prepare and deliver sales forecasts and reports to management regularly.
Requirements:
• Proven track record in new business development within the large format printing industry.
• Excellent communication and interpersonal skills.
• Strong negotiation and presentation skills.
• In-depth knowledge of printing techniques, materials, and market trends.
• Ability to think strategically and identify growth opportunities.
• Self-motivated and driven to meet and exceed sales targets.
Contact Sue Kirkman: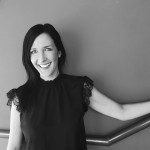 Senior Consultant
0161 443 0058