Mailing Enclosing Operator
Salary:
£Neg dep on exp
Location:
South East
Shifts:
Various shift systems in operation and on offer (night, day & weekend based on 44hr week)
A great opportunity for experienced Enclosing Operators to join a leading UK mailing house, you will be operating an enclosing machine to the best of your ability maintaining pack quality and integrity.
Responsibilities:
• To acquire a full knowledge of the range of equipment and services provided in the Machine Mailing Department
• To ensure all mailing packs are enclosed correctly as per the job bag instructions.
• To ensure that all the correct procedures are followed for ISO quality checking and the appropriate paperwork is completed.
• To record daily and hourly workflow from the enclosing machines you are operating to ensure costing can be clearly identified with the accounts team.
• Ensure the output work is passed on to the despatch department in a timely manner.
Requirements:
• Some knowledge on how to operate Mailing Enclosing Machines.
• Previous experience operating Sitma machinery is very advantageous
• Successful 2 years proven record of accomplishment gained within a Machine Mailing Production department or environment.
• Team player, able and willing to assist other members of the team
• Able to maintain good disciplines, standards, initiative and drive
• Able to ensure that all documentation is complete and accurate
Contact Craig Smith: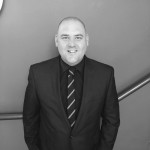 Senior Consultant
0161 443 4992