Mail Enclosing Operative
Salary:
£Neg dep on exp
Location:
South East
My client are a fast-paced creative and marketing business with a state-of-the art digital production facility
Your main duties will be to operate and monitor the inserters, whilst maintaining the highest level of integrity from start to finish. You will look to maximise the machine output in accordance with production requirements, making necessary adjustments to ensure the machine is always at its optimum level.
Requirements:
• 2+ years of experience as a Mail Enclosing Operator would be preferred
• Experience in other machines would be desirable including folders , cylinders and stitching line.
• My client will consider inexperienced applicants with a working knowledge of a Commercial Printing, Mailing, and/or Fulfilment environment (training will be provided).
Contact Craig Smith: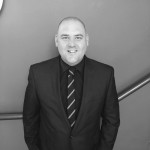 Senior Consultant
0161 443 4992