Machine Tool Service Engineer
Salary:
£negotiable depending on experience plus car, bonus and benefits.
Location:
UK
The Company:
A great name in the CNC Machine Tools industry.
Requirements:
You will need to be a quality engineer preferably mechanically biased with Computer / Software and electrical.
Experience in Servo – electrical Machines and Beckhoff controls
You will need to have a background of working or have worked in the CNC Machine Tools market within a Service or Maintenance role
You will be a flexible and a personable character, enthusiastic and enjoy problem solving.
The Role:
A lot of staying away from home and travelling/staying in hotels is required.
Working on a range of CNC Machine Tools
Responsibilities will include service, breakdown, maintenance and repair.
Field based and therefore will include a lot of time spend out on the road.
Contact Craig Smith: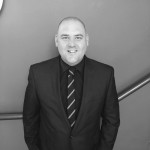 Senior Consultant
0161 443 4992