Machine Operator – Direct Mail
Salary:
£Neg dep on exp
Location:
West Midlands
Position:  Machine Operators (Direct Mail)
Location:  West Midlands
Salary: £Neg
The Company:
Building on their current status as the leading print partner, our client's expertise and depth of specialist knowledge is enabling them to redefine and add greater value to traditional print solutions.
The Role:
Working with the production team, you will be required to help in our production, working across all 'departments 'i.e.: IT / Data services, hand fulfilment, Mailing Machines etc. – you will need to ensure that all work is carried out to the highest standard, carrying out your work correctly making all machines run at the correct speeds with high levels of accuracy
Requirements:
Communication – Ability to liaise with and communicate instructions and requirements to fulfilment team members to achieve maximum machine efficiency.
Teamwork – good team member, provide support to other team members, positive team attitude, willing to assist in completing team workload.
Attention to detail – complete work without need for supervision and to deadlines, striving for highest standards.
Attitude – enthusiastic, motivated, good work ethic, flexibility to tasks & hours of work, desire to learn, accept ownership/responsibility.
Key words: Guillotine; Laminator; Polywrap; Norpak; Kern; enclosing machine; MBO folder; camera matching; Bhurs; creaser; Inkjetters; AMS; AJ 3800; M1 Printer; Ricoh; Konica Minolta
The Benefits: This is a fantastic opportunity to join a huge organisation that have consistently grown year on year and have huge growth plans.
Contact Craig Smith: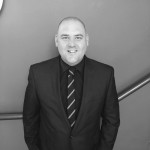 Senior Consultant
0161 443 4992