Junior Creative Developer – HTML, Creative Suite, CorePrint Prepress
Salary:
£26,000 - £32,000 (salary negotiable dependent on experience)
Location:
Greater London
Location: 
East London
The Company: 
Rapidly growing print and communications provider based in East London.
They are looking for an enthusiastic and driven person to join their technology team. The successful applicant will have a flair for creative and an interest in building bespoke web-based platforms for their clients. The role requires some experience in Adobe Creative suite [Photoshop, InDesign, Illustrator, etc]. Web development experience would be advantageous but not essential and full application training will be given.
Responsibilities:
Develop and maintain web to print solutions utilising Vpress Coreprint
Develop administration micro sites/tools to extend web to print product functionality, streamline production workflows and generate reports
Design QR codes and create responsive micro sites with analytical portals for reporting
Create digital publications with embedded content such as animations, audio and video files
Understand the print production process and learn about data management and security
Utilise data to flow into existing templates both online and offline to produce personalised documents
This is an exciting role with varied projects and hands-on opportunity to try out new technologies and gain vast experience in a corporate organisation
Contact Alison Dagnall: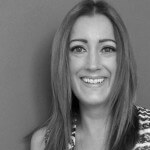 Senior Print Consultant
0161 443 0050