Internal Sales Liaison Coordinator
Salary:
Negotiable
Location:
East Midlands
Location: Nottinghamshire
Salary: £26k-£28k
The Company: My client are a Print & Packaging company.
The Role:
This is a support role, to support the Key Account Managers; to ensure accounts are managed efficiently and to provide a high standard of 'customer care' ensuring their customers receive the 'best service'.
The job also involves liaising with the internal Production Administration Department and other internal departments, as well as dealing with customer requirements / needs on a day to day basis; i.e. taking telephone calls, dealing with customer queries and dealing with day to day administrative tasks.
Ability to follow all necessary systems and procedures that are relative to the job and department within the company's procedures for Health & Safety, Food & Hygiene, Environment, ISO 9000, BRC Standards or any relevant procedure.
To support the Key Accounts Managers to ensure their customers receive the 'best service'. This may include trips to customers factories in the company of the Key Account Manager or attending meetings internally.
To Liaise with customers both in person and by telephone and other internal departments i.e. Production administration dept.
Requesting and obtaining price information form the Estimating Dept. and confirming prices to Customers.
Requesting samples / mock ups from the Design Centre.
Processing of orders and raising orders on the systems.
Progress chasing of orders.
Inputting of 'call offs' and negotiating delivery dates with the customer to achieve best efficiencies in the factory.
Supplying customers with all information needed i.e. stock sheets.
Chasing the customers to take stock that's overdue and arranging for the stock to be delivered or invoiced.
Liaising with the Key Accounts Manager on overdue accounts.
To ensure that good communication exists between all involved parties thus enabling targets to be achieved.
To adhere to safe working practices operated within the department in line with Health & Safety regulations / policies.
To undertake training and development when required.
Requirements:
Good standard of Education.
Customer Services background, good telephone manner, as dealing with customers on the phone, in person & being a good all-round administrator.
Computer literate, with a knowledge of MS Word, Excel and databases.
Able to work well under pressure, with proven efficiency and ability to work to production deadlines.
Flexible, able to adapt to the organisation and its customers changing needs.
Effective communicator, able to work with people at all levels of ability and from different cultures & backgrounds and ability to work well as part of a team.
Commitment of Equal Opportunities.
Knowledge of the carton print packaging industry.
Willingness to work outside normal working hours.
Outgoing and cheerful personality.
Own Transport / Full Driving Licence.
Contact Sue Kirkman: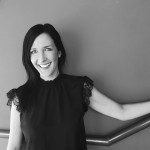 Senior Consultant
0161 443 0058