Internal Sales Executive
Salary:
£25k - £27k
Location:
North West
Location: Manchester
The Company: My client are a Global Packaging company
The Role:
General sales activities; elaborating, advising and administrating sales orders.
Supporting the Account Manager.
Contributing to the account team's overall goal of achieving sales targets.
Managing service and after sales service, such as follow up issues and associated sales activities.
Processing orders on demand and managing the order book
Provide customers with confirmation of delivery date by coordinating with purchasing
Checking order specifications and prices, as well as monitoring delivery times
Preparing and issuing quotations on request and in cooperation with the Account Manager
Tracking sales versus budget targets
On request, drawing up sales budgets and forecasts in cooperation with the Account Manager
Following up action points from annual contracts and account visits (examples: prices, volume and logistic agreements, special projects, other general matters)
Overseeing sample requests, including stock availability
Processing complaints and monitoring the outcomes
Providing technical information and other certification information to customers
Provide customers with information on Incoterms, export documents (such as EUR-1) as required.
Reports to Supervisor Internal Sales
Preparation and handling of invoices
Check availability on credit lines when entering orders
Upon request, calculate and check customer bonuses
By use of price lists, manage conditions and prices.
Manage data for your assigned accounts, report on developments as necessary
Filing correspondence and archiving of order paperwork
Providing an account point of contact
Reviewing procedures and making proposals for improvement
In consultation with the Account Manager, create monthly reports on the activities/actions of the accounts and the team
Document management as needed.
Requirements:
Profession and intellectual ability at intermediate vocational education level
Several years of work experience in a sales department and/or in business to business
Holds valid EU travel documents, preferably a passport
Holds a category B driving license
Good written and spoken command of English. Other EU languages are a plus.
Result-oriented, customer-orientated and enterprising
Persuasive and perseverant
Flexible and independent
Good verbal and written communication skills
Has good knowledge and experience working with computers
Team player
Able to visit customers and/or exhibitions as needed.
Contact Sue Kirkman: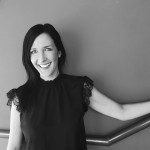 Senior Consultant
0161 443 0058