Internal Sales Engineer
Salary:
Up to £29k
Location:
East Midlands
The Company:
Instrumentation specialist
Responsibilities:
• Provide a fast, efficient and helpful response to customers.
• Select and control the company products to meet the specifications provided by the Customer. This involves liaising with both Internal and External Sales personnel and also their European manufacturing facilities therefore good self-discipline, communication and teamwork skills are paramount.
• They also operate a group based ERPLN system so previous exposure to SAP, BAAN, CRM or similar systems would be advantageous.
• After a period of product training, normally two weeks, you will be expected to work on your own handling a wide range of enquiries and orders. Initiative, self-discipline and a technical aptitude are all qualities which will serve this position well.
• Give advice and guidance on correct product selection.
• Solution will be a best fit at the lowest cost.
• Generate proposals, written and verbal within a strict response timeframe.
• Liaise with Field Sales and European manufacturing facilities.
• Provide technical/commercial back-up to Area Sales Manager. This may be client facing as and when required.
• Attend staff training (UK or European sites) as required.
• Provide cover for colleagues during periods of absence
• Other general duties within the Sales Office as deemed necessary by management.
Contact Anna Gale: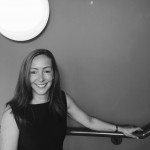 Divisional Manager/Branch Manager
0161 443 0006