Internal Sales Engineer
Salary:
£34-£38k PA DOE plus attractive bonus scheme
Location:
South East
The Company:
Specialists in Sensors and Data Acquisition
The Role:
• Receive incoming enquiries from potential customers; liaise with them by phone/email to select the appropriate product for the application and convert to an order.
• Issue quotations and proposals as required and follow up.
• Work with overseas principles/suppliers on a daily basis.
• Cross sell the entire range of sensors to existing and potential customers.
• Whilst primarily internally office based, on occasion expected to support external activities such as customer/supplier visits or exhibitions.
• Support Marketing by identifying new market potentials, new product introductions.
• External sales personnel on receipt of visit reports.
• Online web-chat support.
• Be commercially aware.
Requirements:
• The role is a primarily internal sales, ideally the candidate will have HNC or degree level qualification in engineering, application experience and a fundamental understanding of Sensors, specifically Pressure, Force, Position, Vibration, Strain or specialize in one of these areas.
• Additional training will be provided to expand product and application knowledge.
• Enthusiastic, tenacious, good communicator.
• Able to commute to north Milton Keynes office on a daily basis.
• Organized with an attention to detail.
• Excellent telephone manner.
• Excellent Maths and English skills.
• Knowledge of Excel, Word and all standard IT packages.
Contact Anna Gale: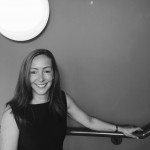 Divisional Manager/Branch Manager
0161 443 0006