Internal Sales Coordinator
Salary:
£25k + benefits
Location:
North West
The Role:
• Reporting to the Marketing Manager you will be responsible for the following activities:
• Processing customer orders
• Qualifying generated sales leads with outbound calls and email (UK and overseas) qualifying these for account managers.
• Understanding customers' needs and quickly qualifying sales opportunities.
• Quotation preparation for various products
• Following/chasing opportunities and quotations created by Account Managers.
• Answering customers' questions and liaising with Production, Technical, Account Managers & Aftercare teams so requests are processed efficiently.
Requirements:
• You should have proven experience within a similar sales role, taking responsibility for the customer within the company
• Experience in working with a CRM system
• Self-motivated with the ability to use own initiative
• Able to work to tight deadlines
• Excellent attention to detail
• Ability to learn in-house software application
• Experience in sales environment and KPIs
• Experience in telephone sales and ability to create sales emails
Contact Emma Ingham: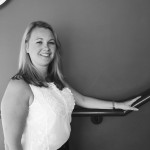 Senior Administrator/Office Manager
0161 443 0016