Integrated Designer
Salary:
£Neg dep on exp
Location:
Greater London
The Role: 
This is an exciting opportunity to join a reputable industry leading business supporting high profile clients. This is a new role for the organisation created from growth within the business and will be joining an established marketing function.
Duties & Responsibilities:
The opportunity to work across a wide range of skill sets, sectors and brands will both excite and inspire the right candidate.
Taking responsibility for the full design lifecycle from ideation and concept to execution
Working well and collaborating with other team members to provide inspiring creative concepts
Preparing print ready and optimised digital assets on demand
Developing an understanding of target audiences to deliver high quality results that have an instant, positive impact promoting the brand and products
Engaging with clients where required, to discuss project objectives and creative solutions
Pitching, articulating and presenting creative ideas to the team, and to clients
Adhering to brand guidelines and acting as their client's brand guardian
Ensuring all working files are ordered and neat, that folder structures are adhered to, and that work is saved to the server
Requirements:
4+ years' experience in a creative role, preferably in a creative / digital marketing agency
Expertise across the breadth of the Adobe Creative Suite, including XD and AE
Ability to deliver assets across a wide range of channels (i.e. integrated campaign tool kits)
Ability to create innovative, conceptual designs, which are then beautifully executed
A clear talent for and understanding needs-based content, digital and print creative
Culturally aware, and able to use relevant cultural experiences within work
A good understanding of all digital platforms, as well as SEO and content optimisation
Confidence, tact and a persuasive manner both externally and internally when working with colleagues, stakeholders and clients
Ability to work well under pressure without losing focus on attention to detail
Strong relationship building and problem-solving skills
A team-player, and a great collaborator who is eager to provide insight and receive feedback.
The right candidate will be ready to hit the ground running. Confident, brave and ambitious, they will bring value to the team and to the business, through their expertise, insight and ideas
Contact Craig Smith: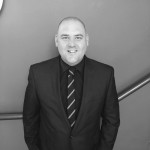 Senior Consultant
0161 443 4992