Inbound Customer Service Advisor/Sales
Salary:
Up to £30k + bonus
Location:
North West
The Role:
• Take ownership of customer interactions.
• Answer incoming queries either the telephone (less than 3 rings) or email (1 hour) in a timely manner.
• Assist the customer with technical queries, escalating in branch then within group if you do not have the technical skills to answer the customer yourself. Throughout the process remaining responsible for the customer interaction
• Pre-qualify request for quotation with calls (where appropriate)
• Produce timely and accurate Quotations presenting the customer with price, discount and accurate availability. The quote to be provided via a standard email template as defined by the branch.
• Make sure the Branch manager, external sales engineer and internal account manager (where appropriate) are copied in
• Follow up and keep records of quotes.
• Key new orders accurately notifying the customer of acceptance and expected delivery of the items as part of the order acknowledgement. This is provided via a standard email template as defined by the branch.
• Check the delivery dates of existing orders placed on the system by you, informing the customer and branch manager if these change.
• Liaise with stores to notify them of large orders being placed, multiple deliveries, or rush orders
• Maintain CRMi records for any customer you are interacting with for discounts, contacts, and carriage.
• Support external sales with telesales for turn down list, and other initiatives.
• Takes ownership of assigned accounts, keeping abreast of quotes for them, orders keyed and delivery issues, visiting the customers on a 6 month basis to address any issues the customer has.
• Attend training when provided, and use allocated self-training time to keep up to date on new technologies.
• Willingness to assist with things outside their role, when the job requires.
Requirements:
Candidates from a telesales or customer services background ideal
• A customer centric Sales approach.
• Works well under pressure
• Friendly and approachable
• Good telephone skills, and an enjoyment speaking to people on the phone.
• Good time management, and the ability to regulate their time even under stressful conditions
• Good IT skills, excellent with excel, outlook, word, and power point
• Good communicator
Contact Anna Gale: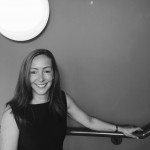 Divisional Manager/Branch Manager
0161 443 0006