HR Officer
Salary:
£30k-£35k
Location:
East Midlands
Location: 
Derbyshire
Responsibilities 
The role is a standalone position and will be a mixture of HR Duties (75%) and providing support to the Managing Director (25%)
To manage all recruitment activities in conjunction with line managers, placing adverts either directly or recruiting via agencies, screening applicants and participating in interviews. All vacancies must be approved by the MD in advance.
To be a member of the Senior Leadership team, working closely with management colleagues.  To challenge, debate and move forward HR practices within the business.
In conjunction with NatWest Mentor, ensure all HR policies are kept up to date, are compliant with employment law and reflect best practice and are consistently applied across the business.  To provide effective coaching and advice to managers to assist them to understand and implement HR policies and processes.
To advise, coach and guide managers on all aspects of employee relations including investigations, disciplinary and grievance processes and departmental restructures..
To administer job offers and contracts of employment, and induct all new starters to the Company.
To manage employee personnel records, both paper and electronic, ensuring that they are up to date.
To enter and keep employee information up to date on Equator and MPower (Workday).
Local lead for the MPower system.
To administer all employee benefits such as Life Assurance and Private Medical schemes and long service awards.
To provide advice, guidance and support to managers regarding absence, ill-health and capability.
To work closely with the production management team on a range of people-related activities including ordering workwear and organising occupational health surveillance.
To ensure corporate compliance training and policy signatures take place across the workforce.
To manage HR project work of varied content and complexity from start through to completion.
To provide a monthly report on HR activity and projects to the Managing Director.
Requirements: 
Graduate or graduate calibre
CIPD qualified or have the equivalent experience
Have an understanding of UK employment legislation and its practical application
Have a hands-on approach with an in-depth knowledge of HR policies and procedures
Be able to advise and influence management on all employee issues and build sound relationships at all levels of the business
IT skills to include Microsoft Office (Word, Excel), payroll and HR systems
Experience of managing and developing staff
Self-motivated and enthusiastic
Be sensitive yet confident to tackle difficult and complex situations
Thrives on challenge and able to work under pressure to achieve results
Organised self-starter with good problem-solving skills
Good verbal and written communication skills, with the ability to persuade and influence
Good level of numeracy
Good administration skills including accurate documentation and report writing
Adaptable and flexible, a team player with a 'can do' attitude
Contact Kelly Kehoe: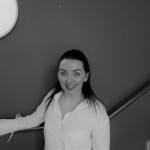 top