Head of Production
Salary:
£Neg dep on exp
Location:
South East
This is a great opportunity for an experienced Production Manager to join, just as they invest in new equipment as part of their transformational change plan. My client are always busy, but at peak times they are super busy and must still deliver 100% on-time, every time.
Requirements:
• You must have a minimum of 5 years production management experience in a high pressure data, print & mailing production environment, where data integrity, excellent quality and on-time delivery are a prerequisite.
• You will have experience of implementing and managing production scheduling processes.
• You will have experience of setting and monitoring productivity KPI's, constantly striving for that extra 1% improvement.
• You will understand the need for excellent communication across departments, ensuring that processes are in place to make things happen on-time, every time.
• You will be able to keep your head under pressure, roll your sleeves up and get things done, especially at peak production times when every member of your team will be working flat out.
Contact Craig Smith: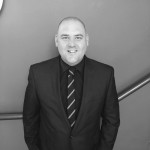 Senior Consultant
0161 443 4992