Gluing Shift Supervisor (Late Shift)
Salary:
£Neg dep on exp
Location:
North East
The Role:
Experience with gluing machines, SBL and / Bobst Media
Producing food sleeves and cartons.
Ensure day to day Set up & running of the Folding Gluing machines, in line with S.O.P's, and specific customer requirements.
Monitor and control carton quality.
Maximise machine efficiencies.
Minimise Downtime.
Ensure all standard operating procedures are adhered to (e.g. PPE, health and safety, hygiene and operational standards).
Complete all related paperwork and input data accurately to ensure carton quality checks can be carried out, as per training given.
Ensure machine speeds are always optimised.
Ensure any defect is highlighted to Team Leader and QA department and that it is flagged correctly.
Maintain good housekeeping.
Good Knowledge & Experience of carton construction, and operating Folding Gluing machines.
Excellent communicator (written and verbal).
Great attention to detail.
Organised and calm under pressure.
Friendly, approachable and flexible – a team player.
Proactive, positive, enthusiastic – demonstrates "can do" attitude.
Good attendance and timekeeping.
Ability to problem solve & mechanical aptitude.
Ability to work with minimal supervision.
Contact Craig Smith: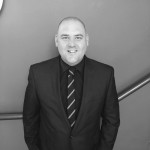 Senior Consultant
0161 443 4992
top