Gluing Operator
Salary:
£25,000 - £30,000
Location:
East Midlands
Job Purpose:
To perform all duties of a Gluing Machine Operator in their Gluing Department using Jagenburg and Vega gluing machines.
Key Responsibilities:
• To set up / make ready and run machines to optimum potential for straight-line, crash lock and integral fitment cartons
• To ensure quality standards are met and adhered to
• To achieve daily production targets.
• To maintain all machinery and equipment in line with maintenance programmes.
• Ensuring that the highest standards of housekeeping is always maintained.
Requirements:
• Knowledge of running Jagenburg and Vega machines.
• Knowledge of working in a manufacturing environment
• Desirable knowledge of Pharmaceutical/Healthcare packaging
• Familiar with ISO quality standards and ability to examine cartons to a high-quality standard is essential
• Good organisational and time management skills
• The ability to work with minimal supervision
• Problem solving and maintenance skills
Contact Craig Smith: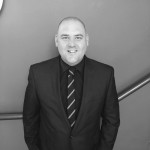 Senior Consultant
0161 443 4992