General Manager
Salary:
£60k-£65k
Location:
Greater London
The Role:
Proven experience of successfully managing an SME
Passion and drive, leading by example and inspiring your team whilst delivering on the plans of the company.
Knowledge of P&L, sales, operational management, distribution, customer service, requirement capture and installation
Strong strategic, entrepreneurial and commercial thinking skills
Maintaining production schedule and order management
Make recommendations to department plans and reviews; suggest improvements by analyzing process work flow, manning and space requirements, and equipment layout; implementing changes.
Develop operations systems by determining product handling and storage requirements; developing, implementing, enforcing, and evaluating policies and procedures;
Management of team: recruit, motivating a small team, support, coach, train, absence cover, uniform and PPE allocation, monitor employee productivity and provide constructive feedback
Ensures that a company or department is on track to meet its financial goals.
Identify new product development opportunities
R & D Manager – Set and Monitor projects. Carry out research projects
Maintaining Health and Safety compliance: Ensure that facility, equipment is properly maintained and that housekeeping is maintained at a high standard
Maintain a safe and healthy work environment by establishing, following, and enforcing standards and procedures; complying with legal regulations.
Supply chain management, sourcing and purchasing goods
Requirements:
Degree in Chemical Process Engineering based subject or equivalent with industrial experience.
Demonstrated experience in manufacturing processes, coating or printing.
Good PC skills -Microsoft Package (Word, Excel & Outlook)
Previous Production Management experience
Strong communication skills. Both written and verbal.
Ability to analyse data and provide insight from data
Critical thinker and problem-solving skills
Self-Motivated, Self-Starter
Highly organised
Good analytical skills and attention to detail
The successful candidate should be positive and proactive in their work ethic, implementing change for the continual improvement of product ad business workflow efficiencies.
A flexible approach to working hours is required during busy periods.
Contact Alison Dagnall: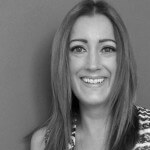 Senior Print Consultant
0161 443 0050
top