Field Sales Engineer / Area Sales Manager
Salary:
£40-£50k dep on exp + 15% bonus + company car
Location:
North
Location:
Midlands and North
The Role:
Promote the sale of the company products & solutions within the defined geographical sales area ensuring consistency with the companies commercial and strategic targets.
Engage in business pursuit and effectively use CRM reporting tools to improve their sales success.
Operate confidently both in the client boardroom or in the field providing hands-on physical product measurement demos or surveys.
Understand customer business drivers & goals and keep up-to-date with customer's business situations.
Work effectively with the Local Business Partners or Sister companies to help maximise the company's potential within the area.
Utilise Solution Selling techniques; familiarity with and embodiment of the Challenger Sales concept would be advantageous.
Contribute to annual budget development by customer/industry/product/value
Report on quotation & project potential
Develop knowledge of competitor activity within the area
Keep up-to-date with developments and trends in products, industries and market conditions
Liaise with Product Team and other Region Managers to prioritise effort and share knowledge on applications, products, client information and ensure customer service levels are of the highest standard.
Manage new product launches in responsible sales area
Ensure adequate literature and documentation levels are maintained
Work with the MD and Berlin Marketing team to prioritise publicity and advertising activities
Assist with product field tests and effectively manage product recalls
Promote the product by participating in product lectures, presentations to customers, industry conferences etc.
Requirements:
Degree in Engineering Discipline or equivalent.
Minimum ten years industry experience, five years in sales role
Strong business/Industry knowledge
Comfort in dealing one-on-one directly with end-users at all levels – both in boardroom negotiations and on a Friday afternoon demoing in a sewage pumping station
Ability to communicate clearly and concisely in the English language; verbal and written
Experience of all Microsoft business tools, e.g. word, excel, CRM dynamics, etc.
Contact Anna Gale: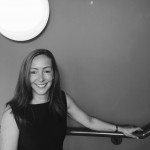 Divisional Manager/Branch Manager
0161 443 0006