External Sales Engineer (North England, Scotland & Ireland)
Salary:
£38K - £48k PA DOE plus attractive bonus scheme
Location:
North
The Company:
Specialists in Sensors and Data Acquisition
The Role:
• Direct interface with customers, product demonstrations and specify products.
• Issue quotations and proposals as required and follow up.
• Work with overseas principles/suppliers on a daily basis.
• Cross sell the entire range of sensors to existing and new potential customers.
• Support activities such as exhibitions, lead follow up.
• Identify new market potentials, new products required to fill the existing product portfolio.
• Provide detailed visit reports to enable internal sales to follow up.
• Proactively call and visit existing and new potential customers.
• Be commercially aware.
Requirements:
• The role is external sales covering the North of England (North of Milton Keynes), Scotland & Ireland.
• The candidate should have a basic qualification in engineering or has completed an electro-mechanical apprenticeship, and have a basic understanding of sensors, ideally Pressure, Force, Position, Vibration, Strain, Data Acquisition or one of these areas.
• Training will be provided to expand product and application knowledge although full technical support is provided by an internal technical team.
• The applicant can be looking for a career change or have existing sales experience.
• Enthusiastic, tenacious, good communicator.
• Pro-active customer visits, clean driving license.
• Organized with an attention to detail.
• Excellent telephone manner.
• Excellent Maths and English skills.
• Knowledge of Excel, Word and all standard IT packages
Contact Anna Gale: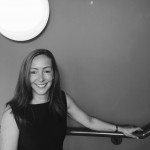 Divisional Manager/Branch Manager
0161 443 0006