External Sales Engineer – Automation
Salary:
£40k – £45k dep on exp + bonus + company car
Location:
Yorkshire & the Humber
The Company:
Automation Specialist
The Role:
• Drawing on comprehensive technical knowledge in order to develop customer solutions and generate new business.
• Assist in generating accurate and competitive sales quotations to meet customer requirements.
• Work efficiently and independently to accomplish company sales objectives.
• Continue to study technical and product-related material in an effort to keep up-to-date with the latest technology.
• Help to build close relations with customers and suppliers.
Requirements:
• Comprehensive knowledge of the Industrial Automation and Control industry and associated products.
• Excellent communication & organisational skills.
• Results-driven and customer-focused.
• Good IT skills are essential.
• Works well in a team.
Contact Anna Gale: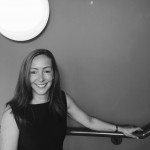 Divisional Manager/Branch Manager
0161 443 0006