External Sales Engineer
Salary:
Up to £44k
Location:
North West
The Company:
Specialists in Electrical and Automation Systems
Responsibilities:
• A highly skilled, technical proficient individual, who is knowledgeable in electrical and automation systems, friendly, professional and well spoken. You must be able to help the customer move through all the phases of the sales product delivering value to the sale and giving the customer a great experience throughout.
• Take ownership of customer interactions.
• Technical knowledgeable in all product lines sold by the business.
• Pre-qualify request for quotation with calls (where appropriate)
• Easy going professional manner in both calls and face to face interactions.
• Able to follow, plan and execute both branch and nationwide sales strategies.
• Follow up and keep records of both visits and there sales pipeline.
• Maintain CRMi records for any customer you are interacting with for discounts, contacts, and carriage.
• Be comfortable calling; none buying, turn down, and new customers and arranging initial meetings.
• Be skilled and proficient at delivering the 'Company Pitch', 'web site pitch', website demo, and portal workshops, and carry these out on a regular basis.
• Actively promote product benefits, and value statements on linkedIn.
• Plan and execute marketing events throughout the financial year.
• Takes ownership of assigned accounts, keeping abreast of quotes for them, orders keyed and delivery issues, visiting the customers regularly and being knowledgeable about their business.
• Attend training when provided, and use allocated self-training time to keep up to date on new technologies.
• Willingness to assist with things outside their role, when the job requires.
• Be able to use CRMi to gather detailed information about your customers buying habits, and act on this accordingly.
• Co-ordinate smoothly with the internal sales team, building a close working relationship with them.
Requirements:
• You must live North Manchester, Warrington, Stoke and Crewe.
• You must have an electrical background
• You must be well organised and thorough, comfortable receiving and promptly actioning tasks set by branch manager
• You must be happy being pro-active / cold calling
• HNC/HND or above in electrical or control engineering
• A customer centric Sales approach.
• Works well under pressure
• Friendly and approachable
• Good telephone skills, and an enjoyment speaking to people on the phone.
• Good time management, and the ability to regulate their time even under stressful conditions
• Good IT skills, excellent with excel, outlook, word, and power point
• Good communicator
Contact Anna Gale: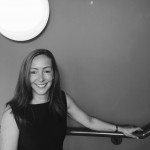 Divisional Manager/Branch Manager
0161 443 0006