Estimator/ Account Manager
Salary:
£32k
Location:
Greater London
Area:
Middlesex
The role and requirements:
60% Estimating, 40% Account managing
Dealing with mainly print estimates.
Some knowledge of books would be helpful but not essential, with a view to doing some binding estimates too but training can be given
Dealing with any outwork requirements (relatively minimal)
They run Accura MIS, knowledge of this beneficial but not vital.
Maintenance of this to ensure accurate and up to date information.
Following up of estimates
Liaison with customers on issues ranging from scheduling updates to account handling and ensuring their communications with customers are first rate
Raising job bags and ensuring liaison between estimating and production and repro teams work well.
Continuous improvement for all systems.
Phone call and email traffic enquiries
Invoicing
40 hours per week, start/finish time flexible based on candidate – Monday to Friday, office based
Statutory holiday allowance, 21 days + BH's.
Contact Sue Kirkman: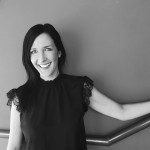 Senior Consultant
0161 443 0058