Enclosing Operator
Salary:
£Neg dep on exp
Location:
West Midlands
Responsibilities:
• Working within the production team, you will be required to operate a varied fleet of paper enclosing machines including, Bowe, Kern & Buhrs.
• You will need to ensure that all work is carried out to the highest standard, maintaining machines accordingly whilst ensuring that your machine runs at the correct output speeds with high levels of accuracy.
• You will be required to learn and train on other machines within the production department to help them build on the team culture and pro-active approach that all staff are required to demonstrate.
• To ensure that you are adhering to company procedures i.e.: quality checks on each job and ensuring that the relevant paperwork relates to each job.
• You will need to liaise with the Operations Supervisor to ensure KPI requirements and daily production goals are achieved and generally assisting with the smooth running of the production department, wherever reasonably required.
• To positively promote and support the growth of the business and help support a positive 'can do' team production environment.
• Promote and maintain clean and safe working environment.
Requirements:
• Communication – ability to liaise with and communicate instructions and requirements within the production team to maximum machine efficiency.
• Teamwork – good team member, provide support to other team members, positive team attitude, willing to assist in completing team workload.
• Attention to detail – complete work without the need for supervision and to deadlines, striving for highest standards.
• Attitude – enthusiastic, motivated, good work ethic, flexibility to tasks & hours of work, desire to learn, accept ownership/responsibility.
• Experience – minimum 2 years' experience operating enclosing equipment within a direct mail/transactional production team.
Contact Craig Smith: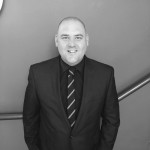 Senior Consultant
0161 443 4992