Embroider
Salary:
£Neg dep on exp
Location:
East Anglia
The Role:
• Employed to carry out all tasks relating to the operation and day-to-day running of the automatic embroidery machines used in the embroidery department, and covering all aspects of textile embroidery within the company. The operative ensures that all work allocated to their machine is produced on time and to the required quality levels.
• Responsible for managing the operation and the running of their allocated machine including:
– Retrieval and unpacking of stock ready for processing.
– Framing up of garment to be processed on the automatic embroidery machines.
– Setting up of embroidery machines including inputting the digital program, putting specified threads onto the machine, setting start positions, selecting suitable embroidery frames and selecting backings to be used.
– Monitoring machine during production and dealing with thread breakages and any other quality issues during production.
– Removal and un-framing of finished product ready for packing and finishing.
• Adhering to and monitoring of implemented systems to ensure the smooth operation of the department and the communication of suggested improvements to the department manager.
• Reading and interpreting production documentation including sales orders, running sheets and production schedules.
• Ensuring the competition of all production documentation after the completion of each job.
• Monitoring production counts in relation to order requirements and the reporting of any excess or shortages to the embroidery department supervisor.
• Reporting of all suspected spoils or substandard product to the embroidery department supervisor for assessment.
• Utilising free time during long production runs to assist with tasks like the cutting of backing, organising of threads, assisting with backing removal, cleaning work areas, etc.
• Ensuring all jobs are signed off with the supervisor/manager prior to commencing production.
• Examining and monitoring of one's own work during production to ensure all processed goods meet the same standard as the product signed off by the embroidery department supervisor.
• Ensuring all issued protective clothing is worn, when necessary at all stages of the production process.
• Regularly checking protective clothing for effectiveness and the reporting of any defective items to the embroidery department supervisor.
• Maintaining and servicing of equipment including embroidery machines following the maintenance and service schedule.
• Reporting of all faults/problems with equipment to supervisor/manager.
• Ensuring work area is kept clean and tidy.
• Ensuring all fire routes and exits in the area are kept clear and free from obstruction.
• Ensuring all work-related issues/concerns are raised with the department supervisor.
• Contacting supervisor/manager when ill and booking holiday as per company policy.
• Undertake any reasonable task given
Requirements:
• Target driven to enable production targets to be met and surpassed.
• Flexible in learning and tasks.
• Able to work within teams affectively But can work alone if the need is there.
• Able to communicate verbally, email and telephone between departments.
• Able to stay standing and move consistently throughout the day due to the nature of the role.
• Be able to problem solve and breakdown issues logically.
• Be able to work under pressure due to tight timelines and production needs based on the nature of the business.
• Able to understand basic computer systems.
Contact Craig Smith: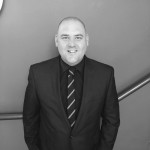 Senior Consultant
0161 443 4992