Electrical Shift Engineer
Salary:
£40,000
Location:
North West
Shifts:
You will be working on their 3 shift pattern, meaning a 3 week rolling cycle of both day and night 12 hour shifts. Average hours per week are 43 with the opportunity to work overtime.
Location:
Cumbria
Salary:
£40,000
My client currently has an opportunity in their Engineering department for an Engineer from an electrical background.
The job will involve providing maintenance service in support of production, and the work will include servicing, fault finding, repair and testing of a wide range of electrical and instrumentation equipment.
Requirements:
You must be a time served electrical craftsperson with industrial experience, with a minimum technical qualification of ONC in an electrical discipline or equivalent.
Computer skills, safety knowledge and the ability to work unsupervised are also needed.
Contact Anna Gale: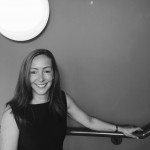 Divisional Manager/Branch Manager
0161 443 0006