E-Commerce Executive
Salary:
£30K + car allowance
Location:
UK
My client is a catering & distribution company.
An exciting opportunity to join the E-Commerce department. Their team provide E-commerce sales support to all their businesses, primarily focusing on their own online shop.
It's an exciting time to join this area of the business as they help their customers grow their businesses again following the Covid-19 pandemic. The last year has seen many customers move to, or keen to explore digital solutions to support their cost management, efficiencies, and changes to their legal obligations.
You will report to the E-commerce Manager to provide support for sales, IT and Online Support teams in all elements of the online shop, and digital support solutions. You will work closely with internal sales teams, helping to develop online opportunities and relationships. Your internal customers are equally as important; being able to establish and maintain positive relationships with colleagues across their 25 depots and central support functions is fundamental to your success.
As a key member of the online shop solutions team, you with be involved with future development, new releases and User Acceptance Testing alongside key business stakeholders.
You will be organised and forward thinking in your approach, with the ability to develop and communicate sound challenges, having awareness of the cost drivers and their impact on both the Company and their customers. You will be innovative, resilient and hardworking.
Requirements:
• Previous sales and account management experience
• Demonstrable working knowledge of the Foodservice marketplace
• Good use of Microsoft Excel, Word, Power Point, Outlook and other relevant IT systems
• Strong verbal, written and presenting skills with the ability to confidently take the e-commerce lead during customer meetings
• Ability to communicate effectively to internal & external Board level when required
• Full UK Driving licence
• Ability to work from home
• Ability to travel throughout the country, sometimes at short notice, with the occasional overnight stay
Contact Craig Smith: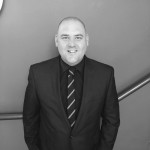 Senior Consultant
0161 443 4992