Digital Solutions Support Co-Ordinator
Salary:
£21,500
Location:
North West
My client is a catering & distribution company.
Ideally you will have experience with B2B ordering platforms, so understand what is required in order to ensure that electronic data flows seamlessly between their system and the 3rd party systems.
The role you play within the team is essential in ensuring that their Digital Solutions team is the highest performing team whilst keeping the customer and understanding their requirements at the heart of what they do.
You will have a positive attitude and an inquisitive nature, so will always be thinking about what "could be". You will have a pragmatic approach to problem solving along with the ability to think beyond the obvious resolution.
You will have exceptional communication skills and will need to be proactive to quickly identify the most effective solution for both our internal and external customers, to ensure they meet their needs, along with continuously identifying any possibilities for the future.
To be successful in this role you will need: –
• Technical background – knowledge of B2B systems is advantageous.
• Understanding of the full business life cycle.
• Strong written communication skills.
• Strong Investigative/analytical/problem solving skills.
• Positive attitude.
• Flexible approach.
• Experience in a fast moving, pressurised team environment is essential
• Strong IT skills and experience with Microsoft packages including Word, Excel, Outlook (Access preferred but not essential)
• Strong attention to detail.
Contact Craig Smith: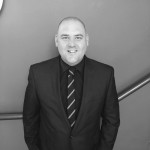 Senior Consultant
0161 443 4992