Digital Print Operator
Salary:
£Neg dep on exp
Location:
Wales
Shifts:
Working pattern operates on a 12-hour shift basis over a four-week period (rotating including day and night shifts).
Week 1- 6am-18:00pm (Monday, Tuesday, Friday, Saturday, Sunday)
Week 2 – 6am-18:00pm (Wednesday and Thursday)
Week 3 – 18:00pm -6am (Monday, Tuesday, Friday, Saturday, Sunday)
Week 4 – 18:00pm- 6am (Wednesday and Thursday)
The Company:
My client is a large format specialist
Responsibilities:
• An opportunity has arisen to join our team in the role of an Operative (Print).
• Operate multiple print machines and will work to a planned schedule.
• Ensure each job is signed off as correct before full production commences and signed off as complete at the end.
• Confirm all jobs have first off approvals either full-scale or mini proofs.
• Internally source material for each job and set up the machine correctly.
• Completion of print jobs in line with the production plan and successful interpretation of job cards/work instructions to customer specifications.
• Operate the IDC and rip jobs to the print machine.
• Completion of production paperwork i.e handover sheets/count sheets.
• Identification and resolution of machine troubleshooting.
Requirements:
• A solid digital printing background and experience.
• Experience working in a fast-paced production/print role.
• Strong teamwork and communication skills.
• The ability to use own initiative and 'think outside of the box'.
• An ability to multi-task, work to tight deadlines and are detail-orientated.
• Personal time management and people skills.
• Logic and reasoning to identify solutions to problems.
• The flexibility on start and finish times to match customer requirements and sudden changes in dispatch requirement.
• Ability to work 12-hour shifts.
Contact Craig Smith: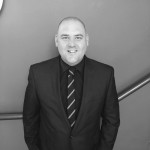 Senior Consultant
0161 443 4992