Designer/ Artworker
Salary:
£25,000 - £27,000 (Negotiable depending on Experience)
Location:
West Midlands
Location: 
Staffordshire
The Company: 
Print and Design company based in North Staffordshire.  They are currently looking to recruit a Designer/Artworker with strong creative design skills, organisation and planning, with a good understanding of print processes. 
The Company specialise in commercial print and design for a variety of work, which includes Brochures, Leaflets, Posters, Publications, Business Cards, Corporate literature etc.
The Role: 
Art working for a variety of print projects 
Setting up files & preparing layouts for print from supplied artwork  
Working with the Production Manager to provide support in any other areas that may be required
Ensure all work is created correctly to specific client requirements
Requirements: 
Creative Design skills 
Experienced artworker with excellent knowledge of Adobe CC (Illustrator, Photoshop, InDesign) 
Have experience of reprographics and pre-press processes
Working in a team-based environment 
Able to plan and prepare own workload 
Proactive attitude 
Excellent organisational skills 
Contact Alison Dagnall: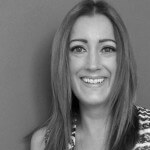 Senior Print Consultant
0161 443 0050