Customer Service Advisor
Salary:
£Neg dep on exp
Location:
North West
My client specialises within the food industry, they work as a team to provide every food option from quality ingredients to finished meals, including a number of own brand ranges as well as all the big brands and regional specialities. My client believes in their food, and they know that their people are so very important in their success.
Key Responsibilities:
• You will have previous experience within a Customer Service environment so understand what is required in order to ensure you and the team deliver exceptional Customer Service. The role you play within the team is essential in ensuring that their NA Customer Service team is the highest performing team, meaning our customers experience is always the best it can be.
• You will have a positive attitude and an inquisitive nature, so will always be thinking about what "could be" rather than what has been.
• You will have a pragmatic approach to problem solving along with the ability to think beyond the obvious resolution.
• You will be able to adapt to dealing with different situations, as you will be supporting a range of customers – from a Chef at a fine dining restaurant, to home cooks.
• You will have exceptional communication skills and will need to be proactive to quickly identify the most effective solution for both their internal and external customers, to ensure they meet their needs, along with continuously identifying any possibilities for the future.
Requirements:
• Good computer skills – including comprehensive knowledge of reflex
• Strong verbal and written communication skills
• Excellent interpersonal skills
• Positive attitude
• Flexible approach
• Ability to work under pressure
Contact Craig Smith: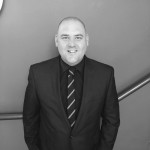 Senior Consultant
0161 443 4992