Customer Field Service Engineer
Salary:
£40K -£45K
Location:
West Midlands
The Role:
• Install, test, service and repair/rebuild the company machines ensuring the equipment conforms with company operating specifications and customer requirements.
• Promotion of the company's machine tool performance & reliability, company engineering competencies and customer service excellence.
• Provides prompt engineering support to customer manufacturing operations relating to company machine tool installation, product performance, operating & maintenance procedures on customer premises.
• Provides timely accurate technical advice to customers (Help Desk).
• Evaluates company product/service performance in the field.
• Provides technical inputs into development and evaluation of new company products.
• Feeds back intelligence relating to customer needs, company product & service performance, competitor product performance and sales activity to company management.
• Ensures the company's products conform to customer production & quality requirements.
• Reports directly to the Operations Manager
• Relates to the customer for field service and repair, help desk support, installation, training, new product information and maintenance of ongoing relationships.
• Establishes and maintains effective working relationships across the company
• Provides accurate feedback on service issues to engineering and central service functions.
• Liaises with sales and applications departments for customer support related issues e.g. installation scheduling, machine preparation for demonstration etc.
• Liaises with shipping and purchasing departments to ensure parts delivery.
Requirements:
• Engineering competencies to a minimum of trade level
• Tertiary in engineering mechanical or electrical (advantageous)
• Completed studies in business administration (advantageous)
• Customer service engineering experience in a geographically dispersed organization
• Excellent verbal and written communication skills
• Demonstrated PC Skills (excel, word, and PowerPoint)
• Able to meet deadlines plan and organise work priorities
• Minimum of 5 years experience with Relevant trade or engineering qualifications for CNC machine servicing/support or Trade qualified electrical/electronics an advantage
• Strong focus on customer service
• Knowledge of the Company's CNC systems or Fanuc Robots and other CNC systems will be an advantage
• Able to work from their own initiative
• Demonstrate flexible and positive attitude
• Training will be given to the successful applicant
• Overseas and travel may apply
Contact Anna Gale: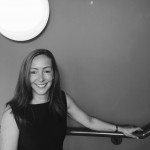 Divisional Manager/Branch Manager
0161 443 0006