Conceptual/Creative Designer
Salary:
£Neg dep on exp
Location:
South East
Position: Conceptual/Creative Designer
Location: Essex
Salary: £Neg
Key Responsibilities:
• To meet the continued growth of the business, you will be responsible for producing clear concise concept / creative designs, which follow the brief and brand guidelines given by the Account manager / client. This position requires understanding / interaction across all departments within the business.
• You should be willing to go the extra mile to satisfy the Customers visions. Be able to work as part of a strong team but also be able to work independently. As you grow into the role there will be occasions to visit Clients with the Sales team to take briefs and support them throughout the initial stage of the project.
• The company are constantly growing and developing their staff. They value their employees and pride themselves on promoting within. They believe that investing in design and technology and working in an innovative atmosphere helps their employees to be inspired when working in a fast paced customer focused role.
Skill Sets:
Highly Creative – To be able to create concepts from a client's brief, following their guide and maybe offering some alternatives.
Vision – Visualise and bring to reality the client's brief. Being on-trend with the current and up-coming market.
Hand Sketching – Able to hand sketch in a "live" situation in front of a client to offer visual options as part of a brief / discussion.
Concepts – Able to produce realistic rendered concepts to clearly show the options as outlined in the brief.
Technical – Bearing in mind that any concepts would require manufacture – allowing for construction and materials.
Requirements:
• Excellent level of knowledge using Studio Max
• Good level of knowledge using SolidWorks
• Ability to use Adobe Suite
• Good problems solving skills
• Excellent Communication skills
• Good Word & Excel skills
• Retail / POS background would be an advantage too.
Contact Craig Smith: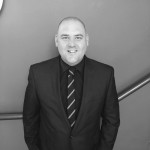 Senior Consultant
0161 443 4992