Commercial Assistant
Salary:
£21k - £25k (Negotiable)
Location:
Yorkshire & the Humber
Location:
West Yorkshire
The Company:
Speciality chemical distributor
The Role:
Order processing and follow up (POs, despatch notes, proformas, invoices, COAs).
Clear and effective communication by phone, email and other means with clients, suppliers and internal colleagues to expedite planning, ordering, delivery and accounting requirements of clients and suppliers.
Liaising with their warehouse on the despatch of orders and communicating any updates or issues back to their customers.
Recording of sales information, documents, and customer contact.
Assisting with stock management and planning.
Placing new orders with their suppliers and liaising freight forwarders directly.
Ensuring payments are received from customers on time and carrying out credit checks when required.
Arranging samples for customers and monitoring stock levels at 3rd party sample company.  
Involvement with the warehouse in Holland for deliveries to their European customers.
General administration duties, which could also include updating the company website, LinkedIn and other marketing tasks.
Domestic and international travel may be required on occasions to attend trade shows and assist on customer visits if necessary.
Requirements:
Previous customer service experience is essential (2 years +)
Proficient with Microsoft Office and other software such as CRM, XERO etc.
Excellent attention to detail and time management skills are essential.
Organised and self-motivated, willing to take the initiative and be proactive.
Excellent written and verbal communication skills.
Experience in Logistics – import/export procedures, incoterms, interacting with global freight forwarders and couriers.
Experience in warehousing and stock management / invoicing
Customer friendly approach with a sales and entrepreneurial mindset.
Scope to develop the role into a management position in future for the right individual.
Interest or previous experience in the chemicals industry is desirable but not essential.
Experience working for an agent or distributor is preferred.
Contact Kelly Kehoe: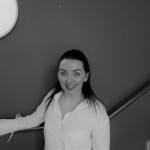 Specialist Recruitment Consultant
0161 443 0015