CNC Service Engineer
Salary:
£45k-£55k
Location:
Yorkshire & the Humber
Company/ Markets:
CNC Machinery
Responsibilities:
Completing any tasks given as instructed by the Service department.
Working with specialist CNC equipment, carrying out the Installation and commission of new machinery, routine scheduled maintenance work and responding to equipment faults.
Assisting German based partners to provide accurate tech solutions with regards to fault finding.
Assisting other service engineers to carry out routine scheduled maintenance work and responding to equipment faults.
Track machine issues through to resolution, within agreed time limits.
Talk customers through a series of actions, either via phone or email.
Provide prompt and accurate feedback to customers and the service department.
Prioritize and manage own workload.
Produce timely and detailed service reports
Build positive relationships with customers maintain jovial relationships
Ensure all expense reports are accurate and promptly submitted, along with supported documentation such as receipts.
Awareness in working towards ISO9001 quality management system.
Requirements:
Must have experience or knowledge of working with CNC Machinery for the woodworking and automotive industry.
Must be Siemens Step 7 Literate, training can be given if not.
Must have experience in reading of electrical wiring diagrams and basic knowledge of mechanical engineering.
Must be willing to work away from home.
Willing to work weekends where required.
Benefits:
Company vehicle and fuel card Provided
Company laptop and mobile phone provided
Opportunity to work overtime on weekends.
Automatic enrollment to Company Pension Scheme
Contact Anna Gale: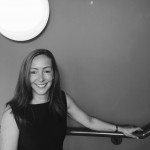 top